Custom Capsule Supplement Manufacturer
Expert Capsule Supplement Manufacturing Services
As one of the premier capsule manufacturers, Vitaquest produces nearly 3 billion doses annually.
With 45+ years of contract manufacturing experience, Vitaquest has established a reputation as one of the premier product development and capsule supplement manufacturing facilities in the USA, capable of producing nearly 3 billion doses annually. Whether you are new to the industry or an established business looking to expand its product line, we invite you to take advantage of Vitaquest's extensive range of custom capsule supplement manufacturing services.
Do you want to add capsule supplements to your product line? Call us or request a capsule supplement manufacturing price quote today!
Vitaquest offers numerous custom capsule options that can accommodate a specific formulation you have in mind and consumer preferences, including:
Gelatin, vegetarian, kosher, halal and organic options
Acid resistant delayed release capsules for probiotics
Capsule size options for multiple formulation types and ease of consumption
Color and design to match brand identity
Packaging and label design to reflect brand identity
With custom capsules options, not only can consumers easily identify your product on the shelf, but you can also provide them with a tailored and convenient dosage experience.
Vitaquest's Custom Capsule Manufacturing Services
Vitaquest specializes in two-piece hard shell encapsulation with a production capacity exceeding 240 million doses monthly. We produce delayed-release delivery systems and a range of capsule options with specialized characteristics.
We offer numerous custom capsule manufacturing services to suit your needs. These include, but are not limited to:
A talented and experienced in-house team adept at supplement formulation design, development, and production of encapsulated dosage forms.
A climate-controlled probiotic production area where we have developed proprietary processes to ensure optimal room temperature shelf stability at minimum probiotic input for capsules.
Full-service packaging design solutions, with consideration to the impact of packaging on product quality, shelf-life and consumer experience.
Finished product testing including chemical, physical, and microbiological prior to release, ensuring consistency and compliance.
Regardless of your starting point or formulation ideas, Vitaquest's seasoned team can expertly support the launch of your custom capsules to market – from helping you select the right materials for your product all the way to selecting the correct packaging option.
Ready to Take the Next Step?
Call us today to speak with a representative or send us your request to receive a competitive nutraceutical manufacturing price quote.
What Sets Us Apart?
45+ Years of Capsule Manufacturing Experience, Oversight and Quality
Capsule Regulatory Requirements
Vitaquest has an in-depth understanding of regulatory requirements associated with capsule supplement manufacturing such as:
Food, Drug, and Cosmetic Act of 1938 (FD&C)
Nutrition Labeling and Education Act of 1990 (NLEA)
Dietary Supplement Health and Education Act of 1994 (DSHEA)
The Food and Drug Administration Modernization Act of 1997 (FDAMA)
Current Good Manufacturing Practices (CGMPs)

US FDA cGMP-compliant for Dietary Supplements (21 CFR Part 111)
US FDA cGMP-compliant for Food Safety (21 CFR Part 117)
NSF cGMP certification
Authorized to manufacture NSF Certified for Sport products
Authorized to manufacture Kosher and Halal products
Certified organic product authorization by Quality Assurance International

Public Health Security and Bioterrorism Preparedness and Response Act of 2002 (the Bioterrorism Act)
Consumer Health Information for Better Nutrition Initiative of 2003 (CHIBNI)
Food Allergen Labeling and Consumer Protection Act of 2004 (FALCPA)
Dietary Supplement and Nonprescription Drug Consumer Protection Act of 2006
Food Safety Modernization Act of 2011 (FSMA)
Global Food Safety Initiative Approval (FSSC 22000)
Our capsule supplement manufacturing facilities, processes, and finished products adhere to all the relevant regulatory requirements and standards for quality and safety.
Capsule Quality Control Measures
Over the last 45+ years, Vitaquest's commitment to quality manufacturing has been unwavering. We have been able to achieve this through stringent quality control measures at every step of the capsule manufacturing process, including:
 Raw materials testing

Identity, potency and purity
Microbiological compliance
Heavy metal compliance

Production testing of finished products

Uniformity of mix
Content uniformity
Repeat of the tests done on the raw materials (identity,potency, purity, microbiological compliance, and heavy metal compliance).

Stability testing of finished products

Accelerated stability, and/or
Ambient (real time) stability
Weighing & Blending
Prior to the process of filling capsules, the powdered contents need to be weighed and blended. The precise weighing of the component powders takes place in one of eight different pharmacy suites using calibrated scales to achieve accurate measurements. Then these powders are blended in one of 16 different commercial blenders, including high-capacity ribbon and V-blenders to achieve an appropriate uniformity of mix needed for accuracy of the capsule fill.
Our recently installed KLS Capsule Filling Machine is a high-speed, tamping-style machine capable of operating with a maximum production rate of 225,000 capsules per hour!
Our Capsule Production Capabilities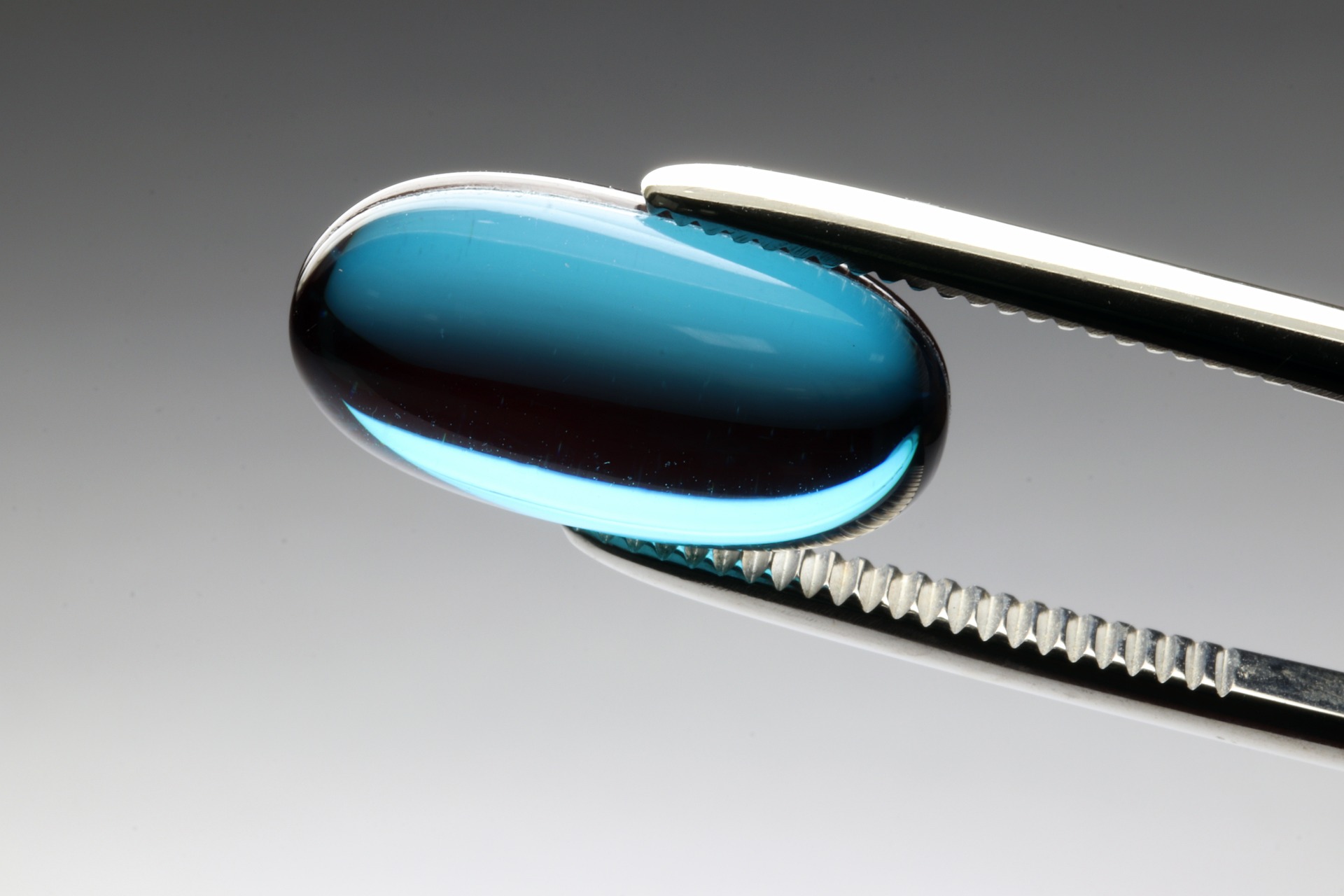 Vitaquest offers a diverse range of capsule materials with varying benefits in sustainability, consumer preferences, all while keeping in mind the desired supplement experience you want to provide:
Gelatin capsules
Vegetarian capsules (HPMC and pullulan)
Pearlized capsules
Delayed-release capsules
Organic capsules
Kosher certified capsules
Halal capsules
Non-GMO capsules
Vitaquest can accommodate a host of capsule sizes and colors to fit your needs, including:
Standard capsule sizes (000, 00, 0, 1, 2, 3, 4, 5)
Clear capsules
Standard capsule colors
Custom capsule color customization
Capsule Packaging Options
Packaging is an integral part of the capsule manufacturing process that impacts the safety, shelf life, and presentation of the supplement. Some of the most popular capsule packaging options we offer are:
Bottles
Blister packs
Foil pouches
Take the Next Step Toward Creating a Capsule Supplement!
Call 800-526-9095 or request a manufacturing price quote to learn more about our capsule supplement manufacturing capabilities.
Vitaquest's Impressive Capacity 
As previously noted, Vitaquest's capsule manufacturing capacity is nearly 3 billion doses per year. This high yield accommodates a wide range of order quantities and quick turnaround times. 
The significance of this is the ability to turn on a dime when a valued customer has an unusual request or requires a much larger order than usual—especially in a situation where an order needs to be completed more quickly. 
In addition, Vitaquest's impressive capacity means that our stock of capsules is significant, so it is far less likely to have delays due to a short supply of capsules. This also means that our purchasing power with capsule suppliers is significant, allowing us to provide you—our customer—with the best possible pricing for encapsulated products. 
Likewise, the fact that we specialize in acid-resistant, delayed-release capsules  allows you to easily bring high quality probiotic supplements to your customers in a timely manner. 
Why Choose Vitaquest International?
While many contract manufacturers offer capsule supplement manufacturing services, only Vitaquest can ensure your finished product gets manufactured to your exact specifications. We create and produce over 4,000 custom formulas for 500+ brands in 40 countries.
Our impeccable track record and commitment to quality manufacturing ensure you don't have to worry about safety or compliance when creating and bringing your product to the market.
Formulating with high-quality raw materials, ensuring exceptional quality control and analytical testing procedures, and encapsulation technology using state-of-the-art equipment are always important considerations to brand owners. However, Vitaquest understands they are especially important when you want to reach global markets or sell your products through challenging distribution channels with stringent QA/QC documentation requirements. Working with a trusted custom capsule manufacturer ensures you can provide your customers with high-quality capsule supplements while complying with relevant regulations and standards.
When you choose Vitaquest as your capsule supplement manufacturing partner, you'll obtain access to our sourcing and manufacturing expertise, custom product portfolio, and extensive global reach. Our expert teams can help you design custom capsules that stand out from the competition and appeal to your customers.
Are you ready to add capsule supplements to your product line?  Call 800-526-9095 or request a capsule supplement manufacturing quote today to get started. 
Let Us Manufacture Your Capsule Supplement!
Call 800-526-9095 or request a manufacturing price quote to learn more about our flexible capsule supplement manufacturing capabilities.
Capsule Manufacturing FAQs
What are the benefits of custom capsule manufacturing?

Vitaquest offers gelatin capsules, vegetarian capsules (HPMC and pullulan), pearlized capsules, delayed-release capsules, organic capsules, Kosher certified capsules, Halal capsules and non-GMO capsules.
What types of capsules are available?

Powder formulas can smell bad for a number of reasons, including:

Spoilage: If powder formulas are not stored properly, they can spoil and develop a bad smell.
Improper manufacturing: If powder formulas are not manufactured properly, they can contain off-odors.

Incompatibility of ingredients:

Some ingredients, such as fish oil and garlic powder, can have strong smells that can be off-putting to some people.
How much does custom capsule manufacturing cost? 

The cost of custom capsule manufacturing depends on a host of factors, including capsule material, type, size, and color. You can contact the Vitaquest team for a manufacturing price quote for your custom capsule manufacturing needs.
How do I get started with custom capsule manufacturing? 

If you have an idea for a capsule supplement, get in touch with the Vitaquest team to understand how you can bring that idea to reality – from custom formulation design to packaging that reflects your brand identity.
How long does it take to manufacture custom capsules? 

The turnaround time for custom capsule manufacturing may depend on the type of capsule you want, your desired materials, and the size and color of the capsule. Contact the Vitaquest team for an estimated turnaround time for your custom capsule manufacturing needs. 
Can I get my custom capsules custom printed? 

Yes, you can customize the appearance of your custom capsules to reflect your brand identity.
What is the minimum order quantity for custom capsule manufacturing? 

Our manufacturing facilities can accommodate a wide range of order quantities. Get in touch with the Vitaquest team for more details on the minimum order quantity for our custom capsule supplement manufacturing services.